If you want to add a logo on your video, start as always with your original uploaded video that you wish to edit.
This is in the Job Files section of your Studio Bucket project.
Click on the … bottom right of your video thumbnail, and select EziEdit.
Now tick to select Image, then click Next.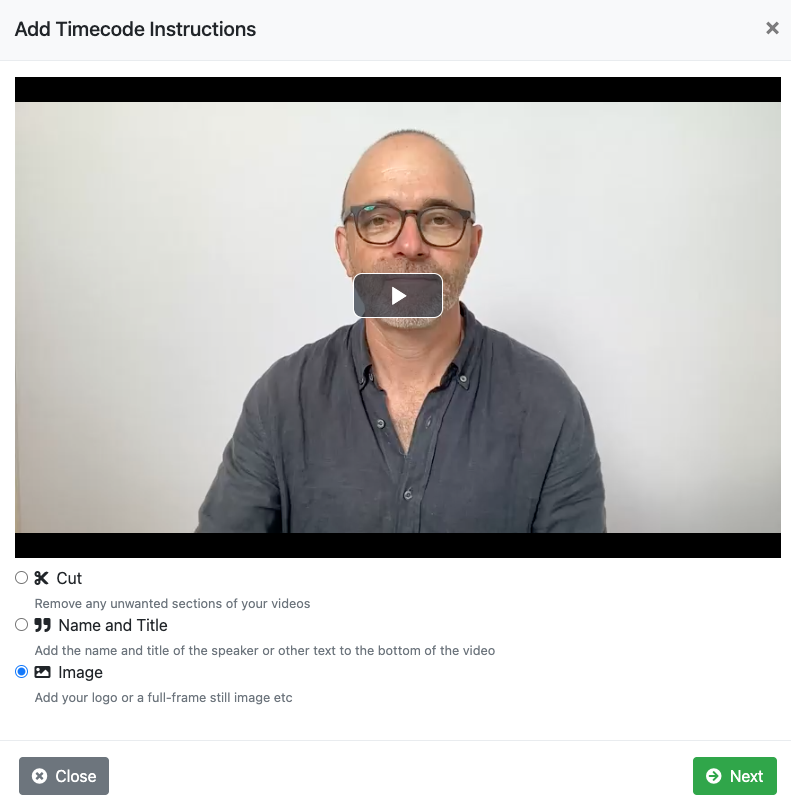 Then tick to select Watermark Logo, then click Next.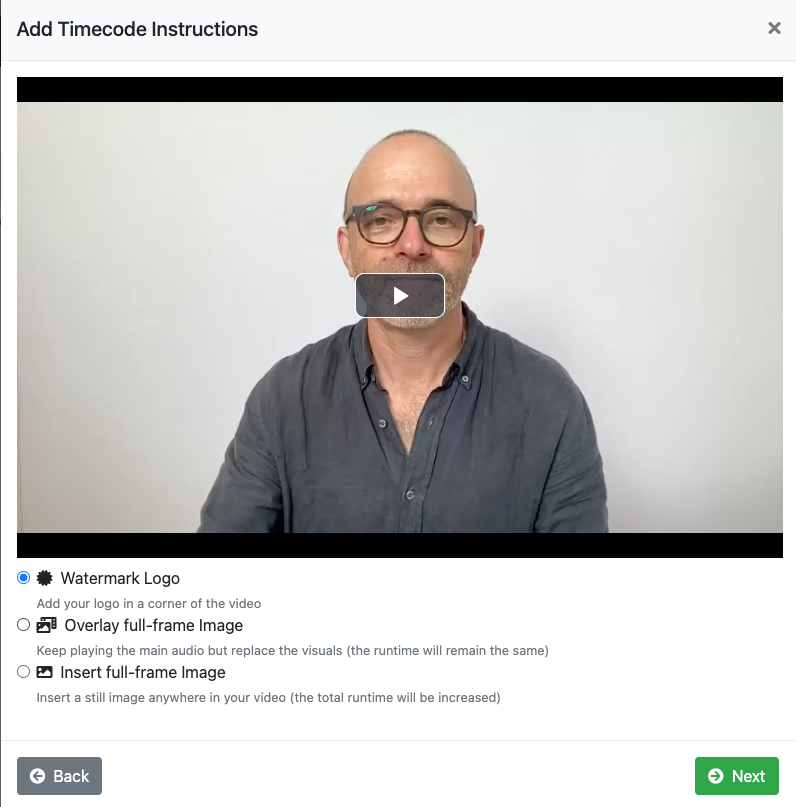 You now are ready to firstly select your Logo.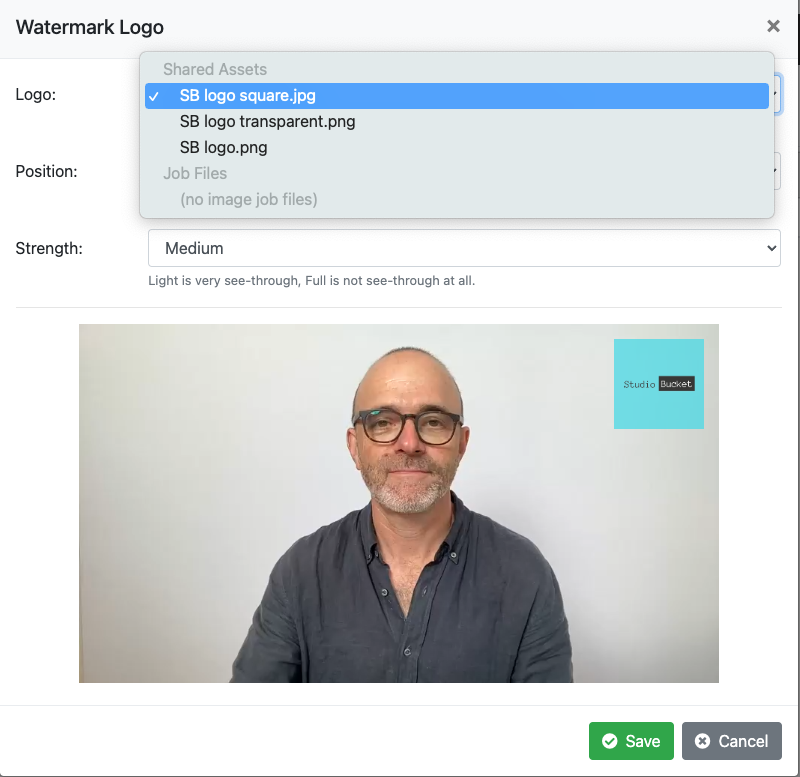 You will need to have previously uploaded your logo to either your current project you are working on, in the Job Files section, or even better, to the EziEdit Shared Assets section so it is forever available to any of your projects and all of your users. Here is a guide to add your logo to your Studio Bucket platform for easy use on all your projects.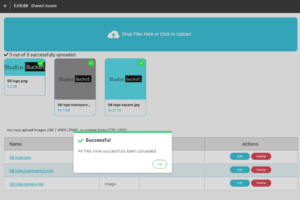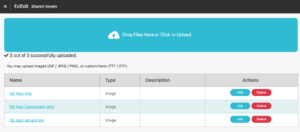 But for now, let's just upload a logo to the Job Files section of the project we are working on. To do this, click the back button to return to your project.
Click on the big blue rectangle Upload area, and select your logo from your computer, to upload the file. Or just drag and drop it from your computer into the Upload area. It will then join any other files you have previously uploaded to your project's Job Files, including the main video you are using to EziEdit.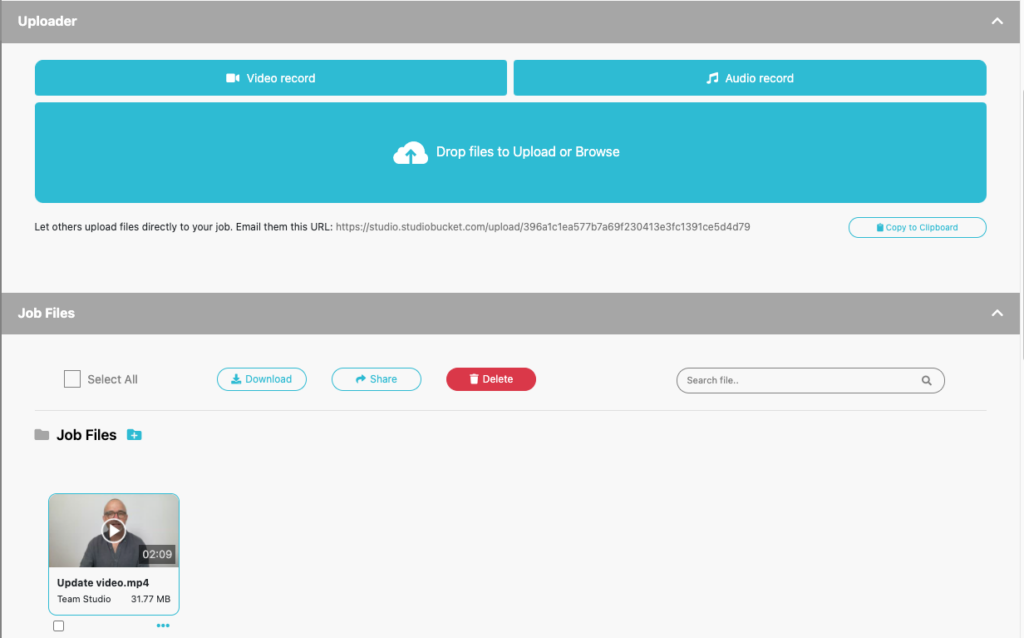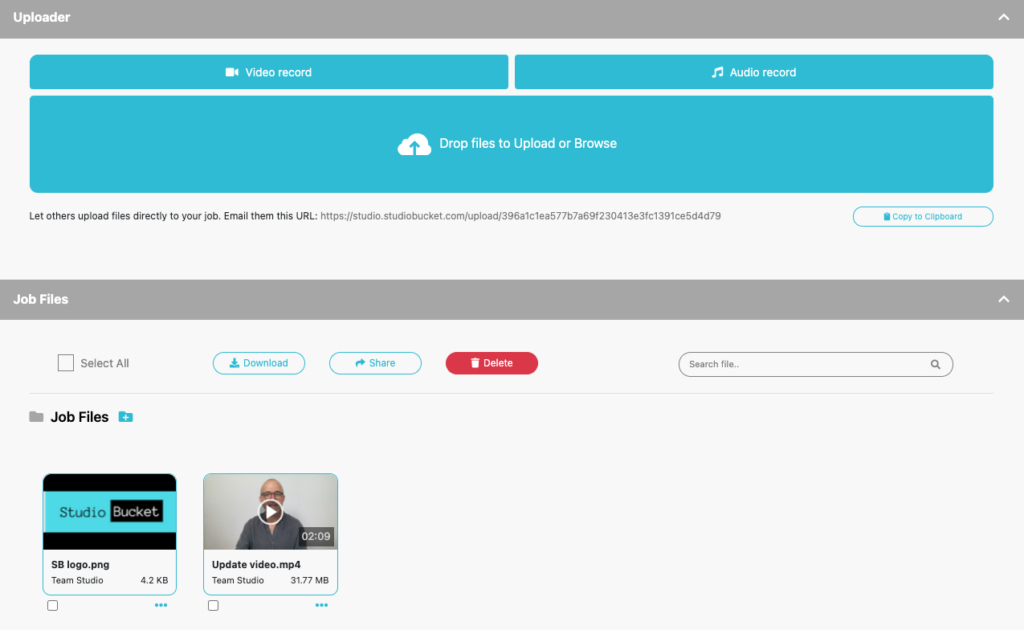 Now it's in your Job Files, you can return to your main video in the same Job Files section and resume your EziEdit by repeating your very first step, and again clicking on the … below the video's thumbnail image. This is always your first step when using EziEdit.
Now that your logo is uploaded, you can select the Position you want it placed on your video. As always on EziEdit, there is a default position already selected for it, which is in the Top Left of screen, the most popular position for logos on videos.
But you have 3 other options via the drop down menu – Top Right, Bottom Left and Bottom Right.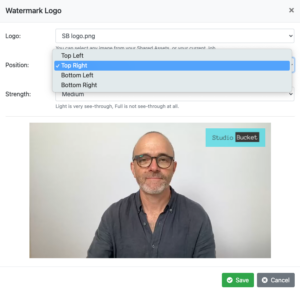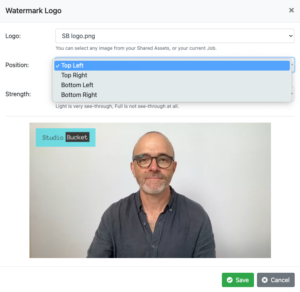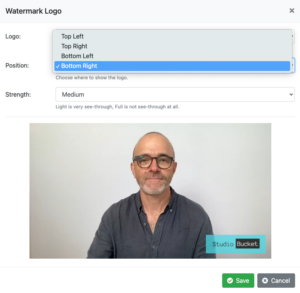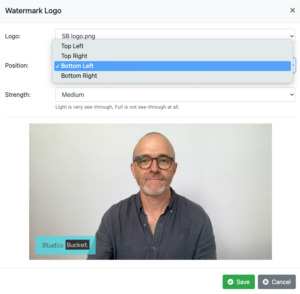 Next we can select the Strength of how you want your logo to look visually. Once again, you don't have to do anything if you're happy with the default setting of Medium. The other 2 options are Full and Light. You can experiment right there on your screen to see the difference and then decide.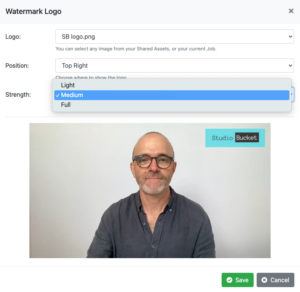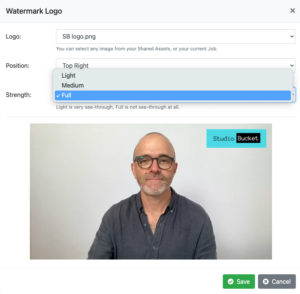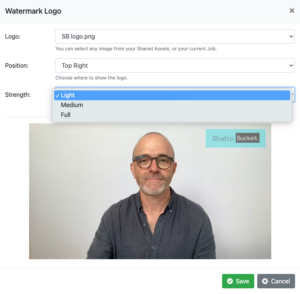 And here is how it looks with the default settings of Position = Top Right, and Strength = Medium.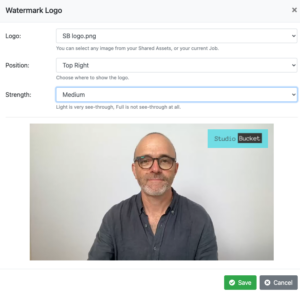 So to have your logo or logos available to you and all your Studio Bucket platform users for all your projects, all you have to do is a once-only upload of your logo to your EziEdit Style Assets. 
Well played.